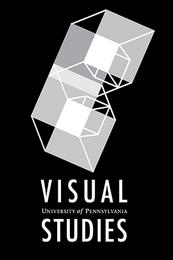 One of Penn's most interdisciplinary offerings—the Visual Studies Program in Penn Arts and Sciences—will expand thanks to a generous gift of $1 million over the next decade. New initiatives will include undergraduate research support, internships, course development, and greater connections between current students and alumni.
Now in its 11th year, the Visual Studies Program combines faculty and classes from the Departments of Philosophy, Psychology, History of Art, Fine Arts, and Architecture. Students explore the science of vision and the workings of the brain, as well as philosophical considerations of vision and the history of how humans have used seeing for cultural expression. They also develop skills in the creation of art ranging from the two- and three-dimensional to digital and time-based media.
"Visual Studies prepares students to forge innovative connections across the disciplines," said Gary Hatfield, Adam Seybert Professor in Moral and Intellectual Philosophy and Visual Studies Program director. "Now this gift will give us the financial stability to undertake programming we couldn't before."
The new funding will provide for initiatives like course development, lectures, visiting instructors and critics, and support for undergraduates' research and projects. One of the major goals is to grow and strengthen connections between current students and the alumni the program has produced over the last decade.
"We'll be able to bring visual studies alumni back to campus for workshops and to talk about their own experiences and the value of the degree," said Hatfield. Earlier this month he heard from a former student offering to do just that, writing, "I'm so happy that I've found a satisfying, creative job where my unique undergrad experience is used and appreciated."
The term fund will also grow opportunities for student travel and events organized by the Visual Studies Undergraduate Advisory Board (UAB), which gives majors the opportunity to interact beyond the classroom.
The gift was made in honor of Professor of History of Art Michael Leja, who has been involved with the Visual Studies Program since his arrival at Penn in 2005, and served as program director from 2011 to 2014.
"This is a transformative gift that will help us move Visual Studies to the next level," said Leja. "The program, unique to Penn, has grown steadily in its first decade and continues to attract talented students internationally. With this new gift we can expand and deepen the opportunities Visual Studies offers to Penn students."
To see the original story in SAS Frontiers, click here