Tuesday, February 2, 2016 -

5:00pm

to

6:30pm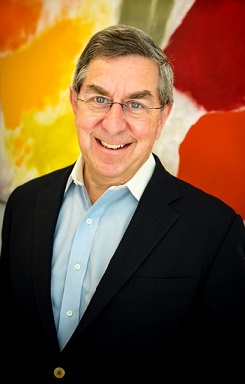 The University of Pennsylvania's Visual Studies Program, History of Art Department, Fels Institute of Government, and the Penn Museum are proud to present a talk with Michael E. Shapiro, author of the upcoming "Eleven Museums, Eleven Directors: Conversations on Art and Leadership".
"'Eleven Museums, Eleven Directors' provides an intimate view into the minds of some of the most prominent museum directors of the early 21st century," said Elizabeth W. Easton, Director, Center for Curatorial Leadership. "Their instructive tales may well come to be seen as a marker of this cultural moment. As readers, we stand to be enriched by Michael Shapiro's telling and timely work."
Michael E. Shapiro was the Nancy and Holcombe T. Green, Jr. Director of the High Museum of Art from March 2000 through July 2015. Shapiro joined the High's leadership team in 1995, where he oversaw unprecedented growth of the Museum's collection, developed numerous partnerships with national and international art institutions to bring masterworks to the High, spearheaded the Museum's 177,000- square-foot expansion by Renzo Piano that opened in November 2005, and increased the reach and impact of the Museum's education programming and accessibility for school children and diverse audiences.
Prior to his tenure at the High, Shapiro held positions as director of the Los Angeles County Museum of Art, chief curator at The Saint Louis Art Museum, and as assistant professor in the Department of Art at Duke University, Durham, N.C. Shapiro holds a Ph.D. from Harvard University, a master of arts degree from Williams College, and bachelor of arts degree from Hamilton College. He specializes in 19th century and 20th century painting and sculpture.
Co-sponsored by the Fels Institute of Government, History of Art Department, and the University of Pennsylvania Museum of Archaeology and Anthropology.