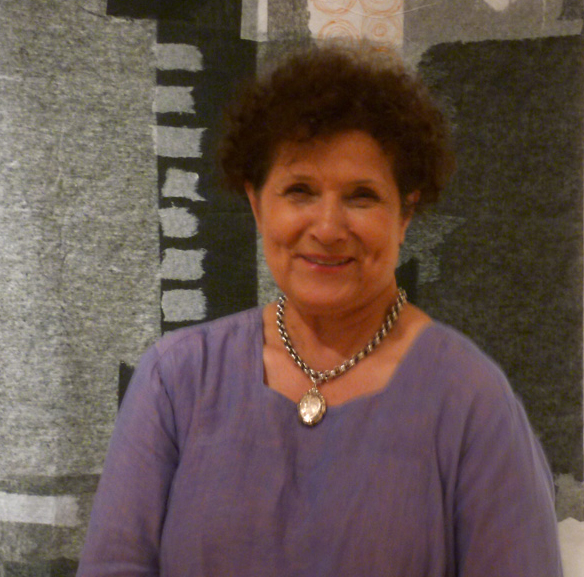 College of Women Class of 1963 Professor
Harvard University, Ph.D. in Fine Arts
University of Michigan, MA, History of Art
University of Toronto, Honours BA in Islamic Studies
Renata Holod is Professor, and Curator in the Near East Section, Museum of Archaeology and Anthropology. She received her BA in Islamic Studies from the University of Toronto, MA in the History of Art from University of Michigan and Ph.D. in Fine Arts from Harvard University. Professor Holod has served as Convenor, Steering Committee Member, and Master Jury Chair of the Aga Khan Award for Architecture. As architectural consultant, she has worked with Skidmore, Owings and Merrill (SOM), Arthur Ericson Architects, Venturi Scott-Brown Architects, Mitchell/Giurgola Associates, H2L2, and Michael Graves& Associates, and the Center for Architecture in NYC. 
She was Clark Professor at Williams College and the Clark Institute in 2002. In 2004, the Islamic Environmental Research Centre honored her with an Award for outstanding work in Islamic Architectural Studies. In 2010, she received the Provost's Award for Distinguished Ph.D. Teaching and Mentoring.
Research Interests
She has done archaeological and architectural fieldwork in Syria, Iran, Morocco, Central Asia and Turkey, and on the island of Jerba, Tunisia.  Her most recent project is a collaborative study of the grave goods of a Qipchaq kurgan in the Black Sea steppe of the thirteenth century.
Selected Publications
She has co-authored and edited the following works: City in the Desert, An account of the archaeological expedition to Qasr al- Hayr al- Sharqi, Syria; Architecture and Community: Building in the Islamic World Today; Modern Turkish Architecture; The Mosque and the Modern World; The City in the Islamic World; and An Island Through Time: Jerba Studies.  She is founding member of the Committee on Visual Studies at Penn (http://www.arthistory.upenn.edu/vlst/program.html) and has worked with Computer Graphics@Penn, School of Engineering to recreate interior lighting in architecture:http://cg.cis.upenn.edu/hms/research/Archaeology/.  She co-curated the September 2010–June 2011 exhibition "Archaeologists and Travelers in Ottoman Lands," http://www.ottomanlands.com, and at the Pera Museum, Istanbul under the name " Osman Hamdi Bey and the Americans."